The Minority Health Institute is dedicated to the elimination of racial and ethnic disparities in medicine, the medical workforce, clinical research, health and healthcare.
The Minority Health Institute was founded by Dr. Richard Allen Williams, M.D., FACC, FAHA, FACP and incorporated in the State of California in 1987. It obtained its 501c3 not-for-profit status in 1989.
The Minority Health Institute has a three-decade long track record of development, coordination, and execution of professional and patient educational programs and collaborative partnerships with the nation's leading academicians, clinicians, researchers, academic medical centers, professional medical societies, government agencies, foundations, community-based organizations and pharmaceutical, biotech and medical device companies.
The Minority Health Institute is the recipient of plaudits and awards from many national, state, and local government agencies for its efforts to eliminate disparities in medicine and healthcare.
---
National Institutes of Health
---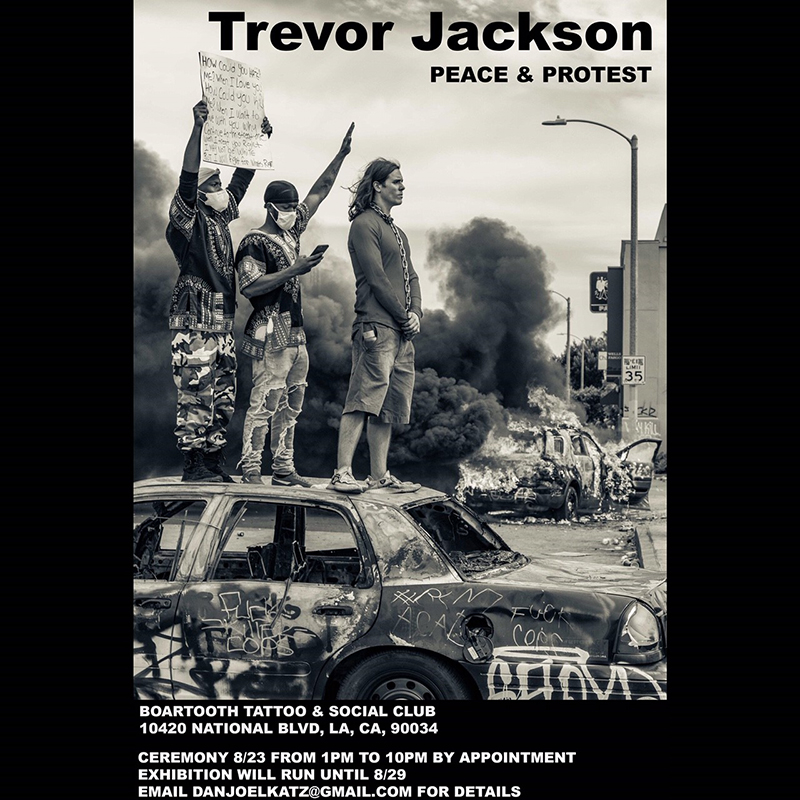 ---
VIDEO
I WAS THERE: 'He Was Suggesting That Blacks Were Not Normal,' L.A. Doctor Recalls Bizarre Phone Call From Then LAPD Chief Daryl Gates
---
Subject: The Death of George Floyd: Anatomy of a Murder

Letter to the Editor, The New York Times, from Dr. Richard A. Williams
May 30, 2020
Dear Editor:
I am writing to you about the George Floyd tragedy, and specifically about how he died. I am a black Cardiologist and a Professor of Medicine at the UCLA School of Medicine, and I have a unique perspective on the anatomical aspects of this egregious killing of a black man.
We know that Mr. Floyd ostensibly passed away on May 25, 2020 (Memorial Day) from having a police officer place his knee in Mr. Floyd's neck, with heavy pressure being continuously applied until he lost consciousness and subsequently died. The Medical Examiner stated that there was no evidence of strangulation on autopsy, and that "underlying conditions" and "potential intoxicants" were speculated to be the cause of death.
I think that most Cardiologists would agree that heavy pressure applied to the neck could stimulate a vascular structure in the arteries of the neck called the carotid sinus, which can cause the heart rate to slow down to a stop, in other words, to "flat-line". This is better known as cardiac arrest, which is fatal unless resuscitation measures are used. No after-effects of this would be evident on autopsy. Masters of martial arts know that applying pressure to an opponent's carotid sinus can cause loss of consciousness. So Mr. Floyd was constrained by physical arrest with handcuffs, followed by cardiac arrest from a knee in the neck.
There are numerous precedents for this lethal scenario. One of the most recent examples was the case of Eric Garner, the young black man who died after being placed in a chokehold in New York City in July 2014. (George Floyd used the same words as Eric Garner while being pinned to the ground: "I can't breathe".)
I was personally involved with the controversial chokehold in the 1980s in Los Angeles when 16 young men, 12 of whom were black, died over the course of several months after being subjected to this suppressive, barbaric police tactic. In an attempt to obtain medical support for his outrageous declaration that the black men had died because of an anatomical anomaly in their neck arteries, LA Police Chief Darryl Gates, who authorized his police to use the chokehold, consulted me because I had written a book, The Textbook of Black-Related Diseases, which focused on differences in the medical experience between blacks and whites and the need to recognize that blacks have special healthcare needs. He assumed that I would corroborate his contention that blacks were somehow anatomically different from whites and that a deficiency in their neck arteries was the real cause of their death, a theory which I vehemently refuted in a press conference.
The chokehold and its variations are still being used. Black men are dying because of it and are then being blamed for having pre-existing conditions which make them vulnerable to its deadly effect. In other words, they are suffering the ultimate insult, which is blaming the victim.
We must come to the realization that police brutality and the excessive use of force is a part of the American fabric which needs to be cut out. In cases like the George Floyd tragedy, medical authorities have an ethical responsibility to provide their expertise in analyzing these situations, so that justice can properly be served. I believe that we doctors took an oath to do exactly that.
Richard Allen Williams, MD, FACC, FAHA, FACP
Clinical Professor of Medicine, David Geffen School of Medicine at UCLA
President and CEO, The Minority Health Institute, Inc.
Founder, Association of Black Cardiologists
---
"Blacks in Medicine: Clinical, Demographic, and Socioeconomic Correlations"
by Dr. Richard Allen Williams, M.D., FACC, FAHA, FACP
Click
here
to purchase